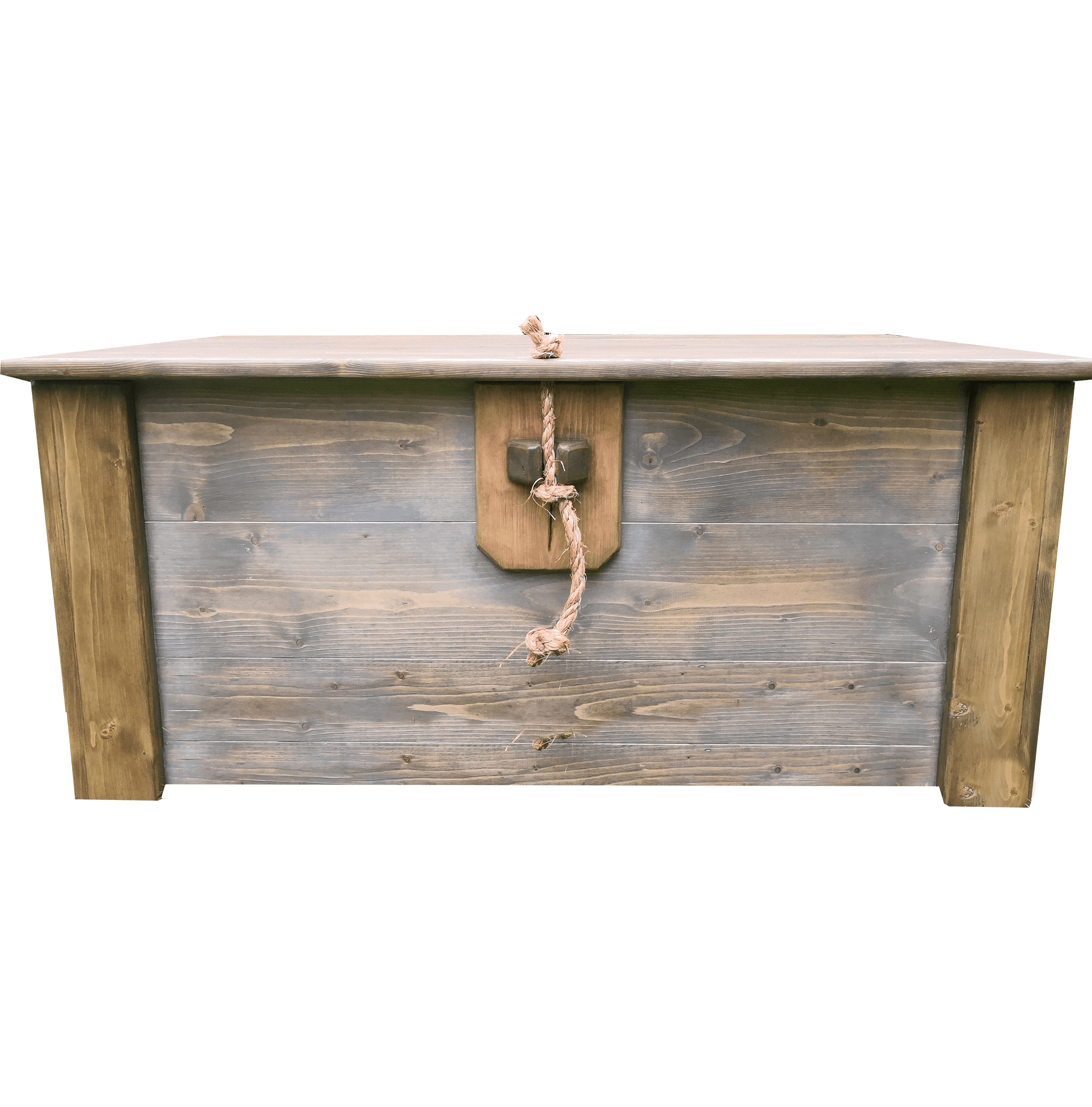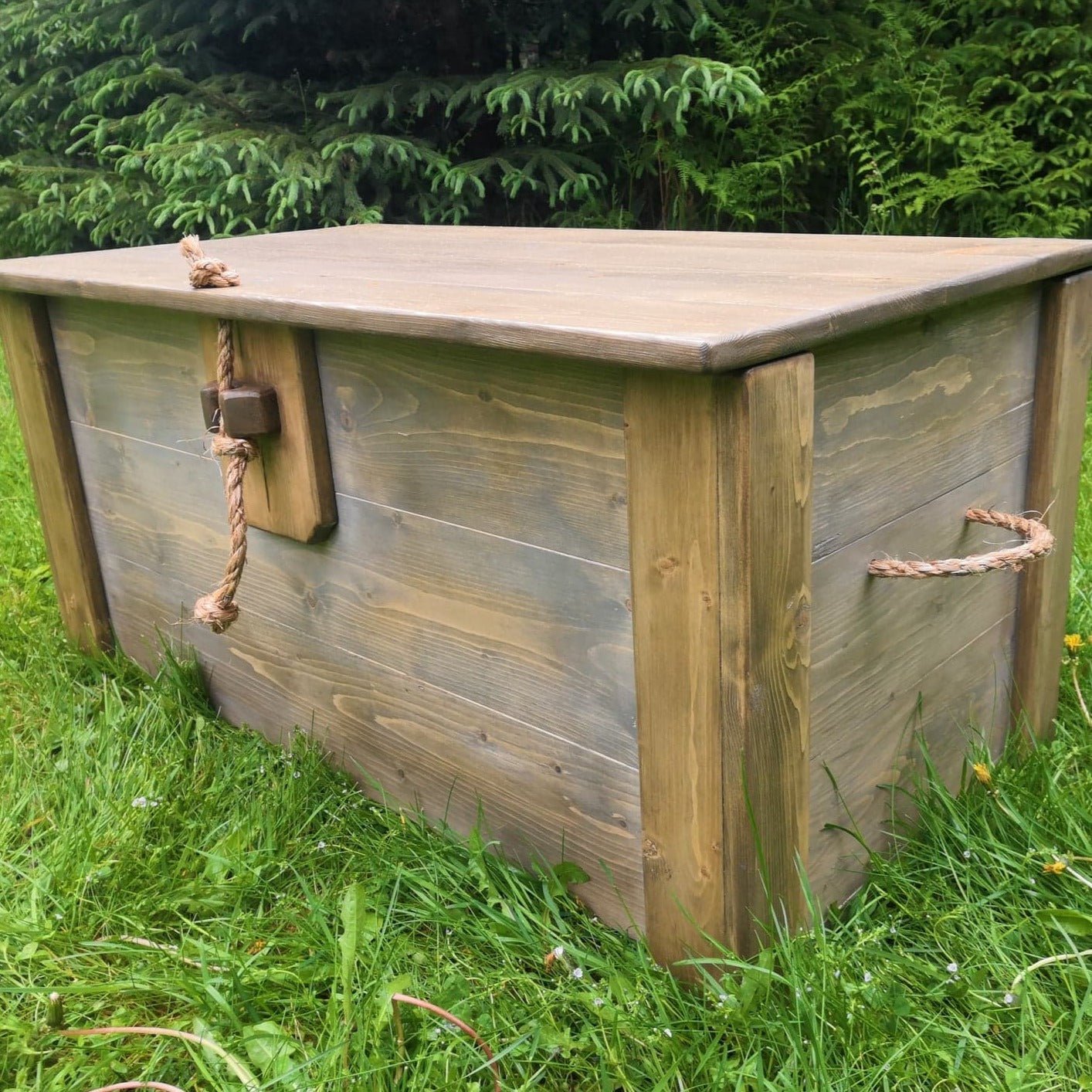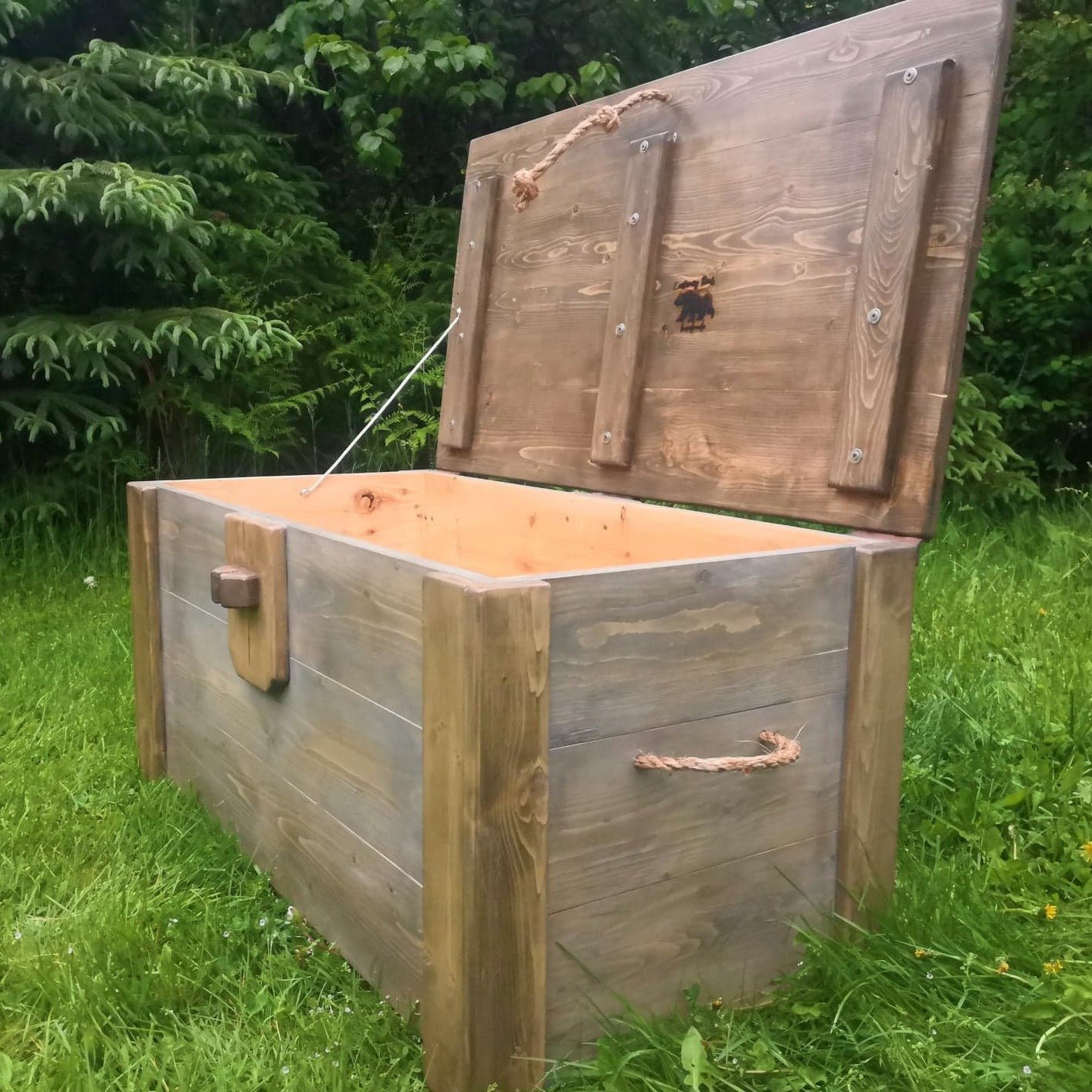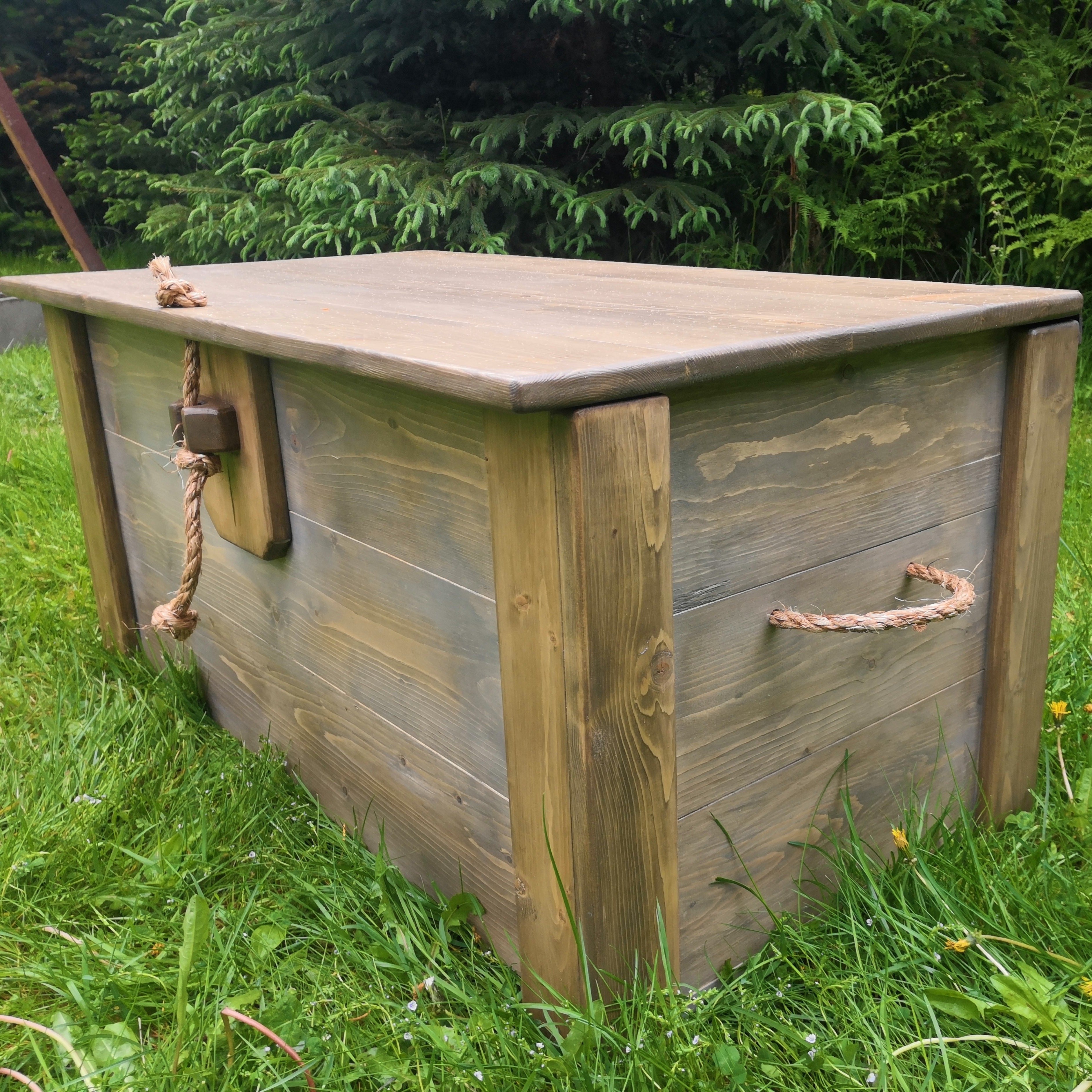 Storage Trunk - Blue
Our beautiful, solid wood storage trunks will make an aesthetic & practical addition to your home. Thanks to its generous size and sturdiness, this bedding box can also be used as a trunk, chest, coffee table, shoebox- the sky is the limit. It could serve you as a beautiful blanket chest, your kids as a toy box, or the entire household as a generous shoebox. It is handcrafted of solid, high-quality handpicked pine boards. 

Every step of the process is carried out with the greatest care to detail, be it staining or lacquering. The craftsmanship, the beautiful wood grains, and one-of-a-kind accessories make every piece of furniture unique and slightly different from the next. The trunk is fully assembled; it is adorned with leather hinges and rope accents;  It comes in custom colors and two sizes.

Product Features:


Stained and lacquered
Leather hinges, rope accents
Material: Solid Wood Pine
Size: c. 38Lx 18lx 18h inches or c. 

28L X18 x 18 inches

Production Time: 4 weeks.
Size L c. 38Lx 18Wx 18H inches
Size S c. 28L X18Wx 18H inches