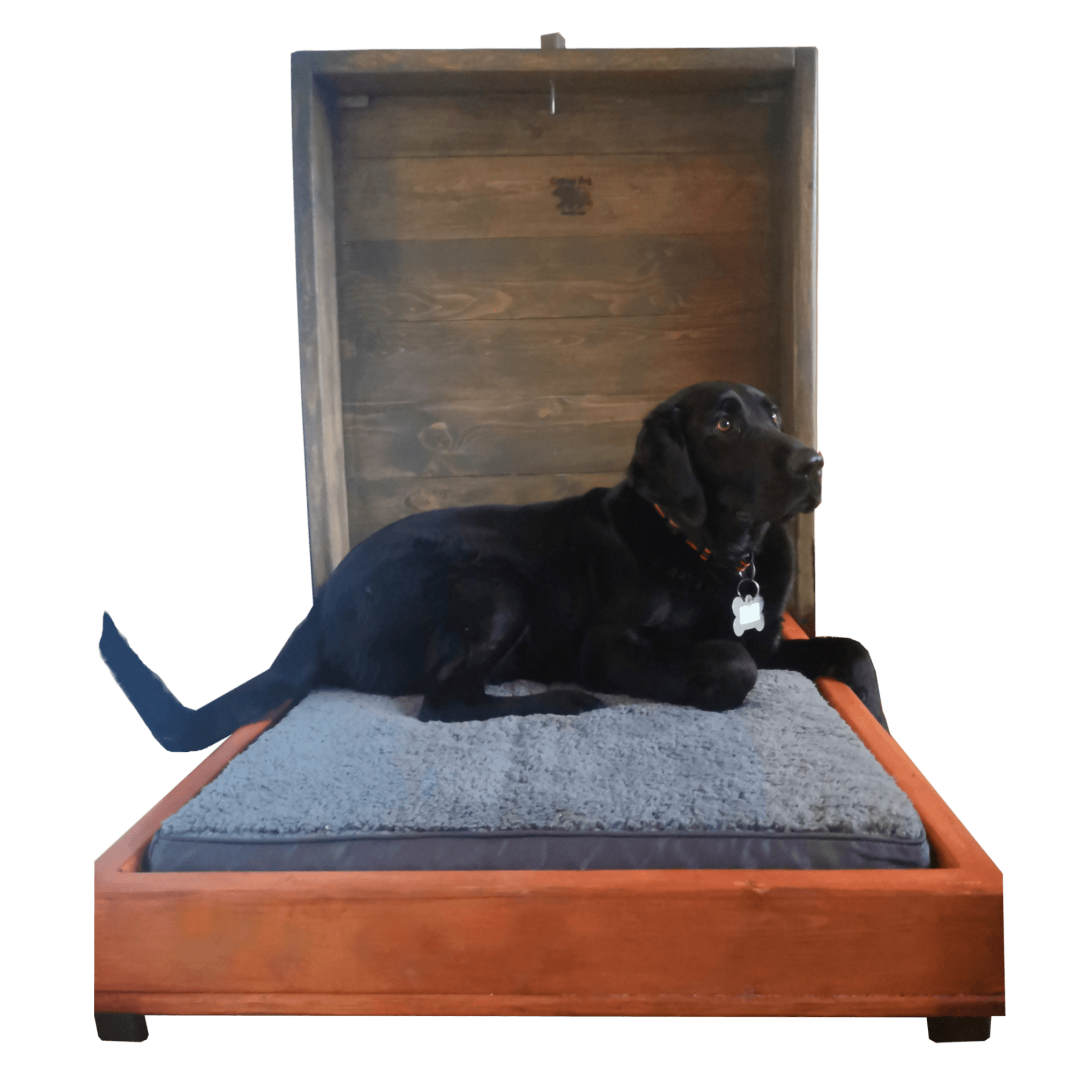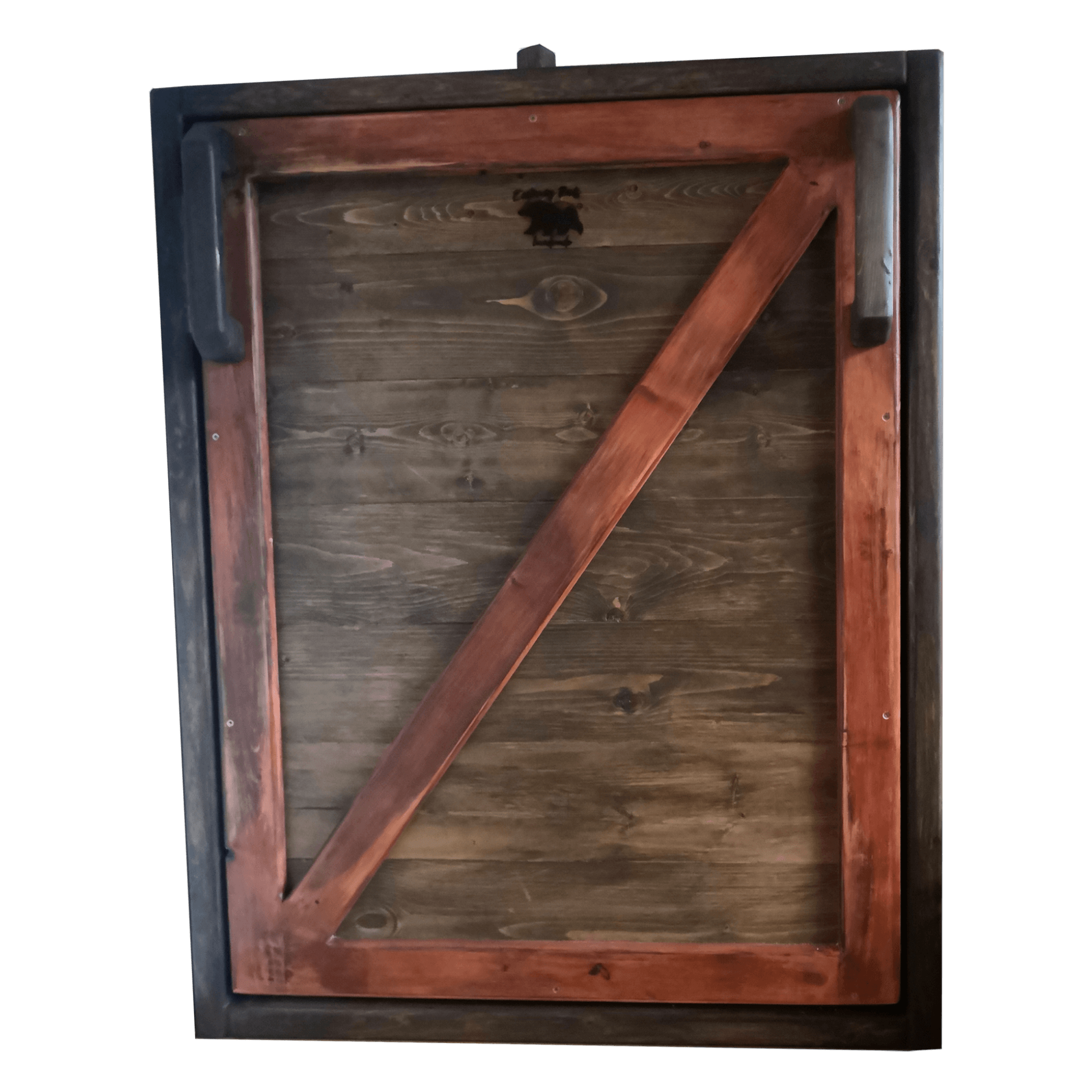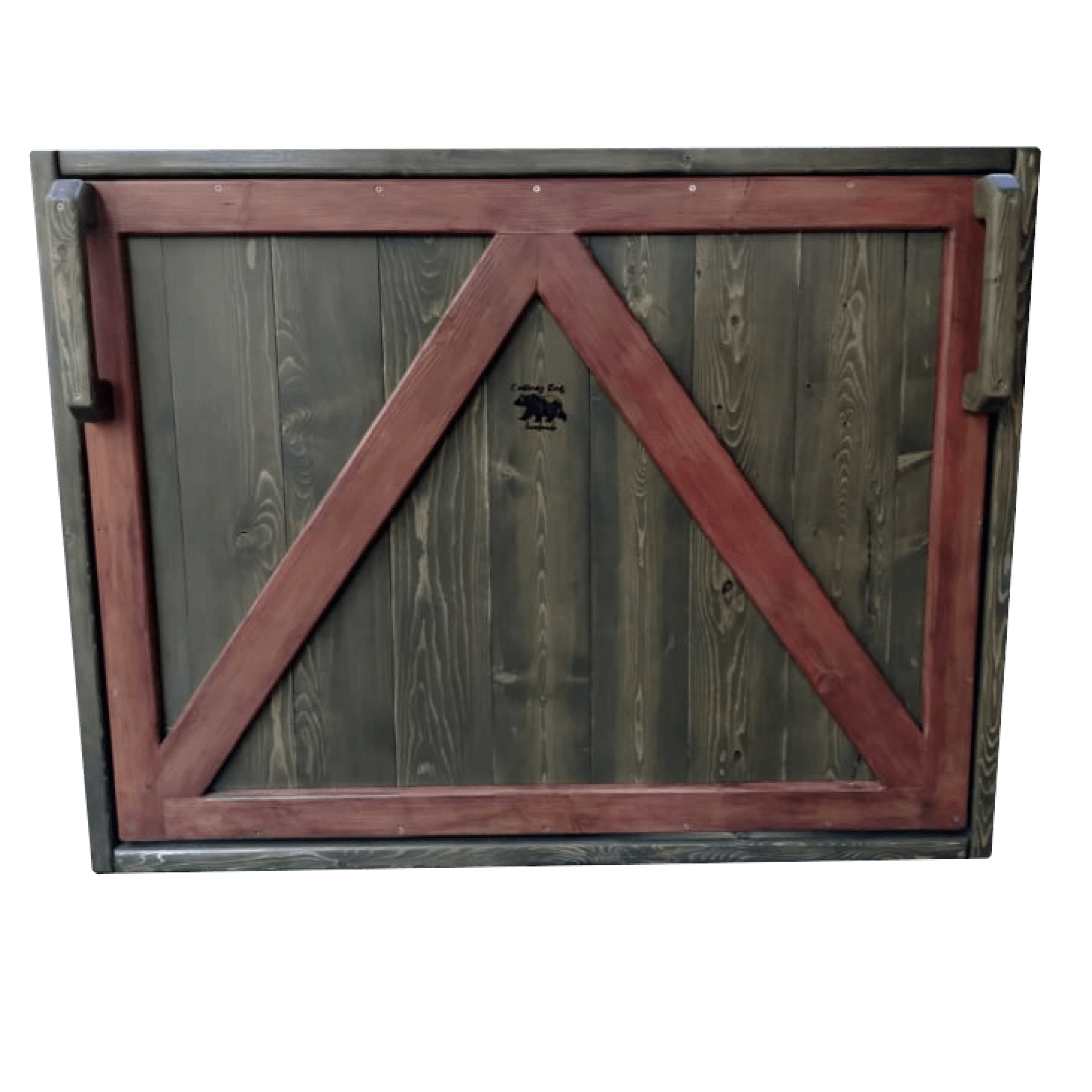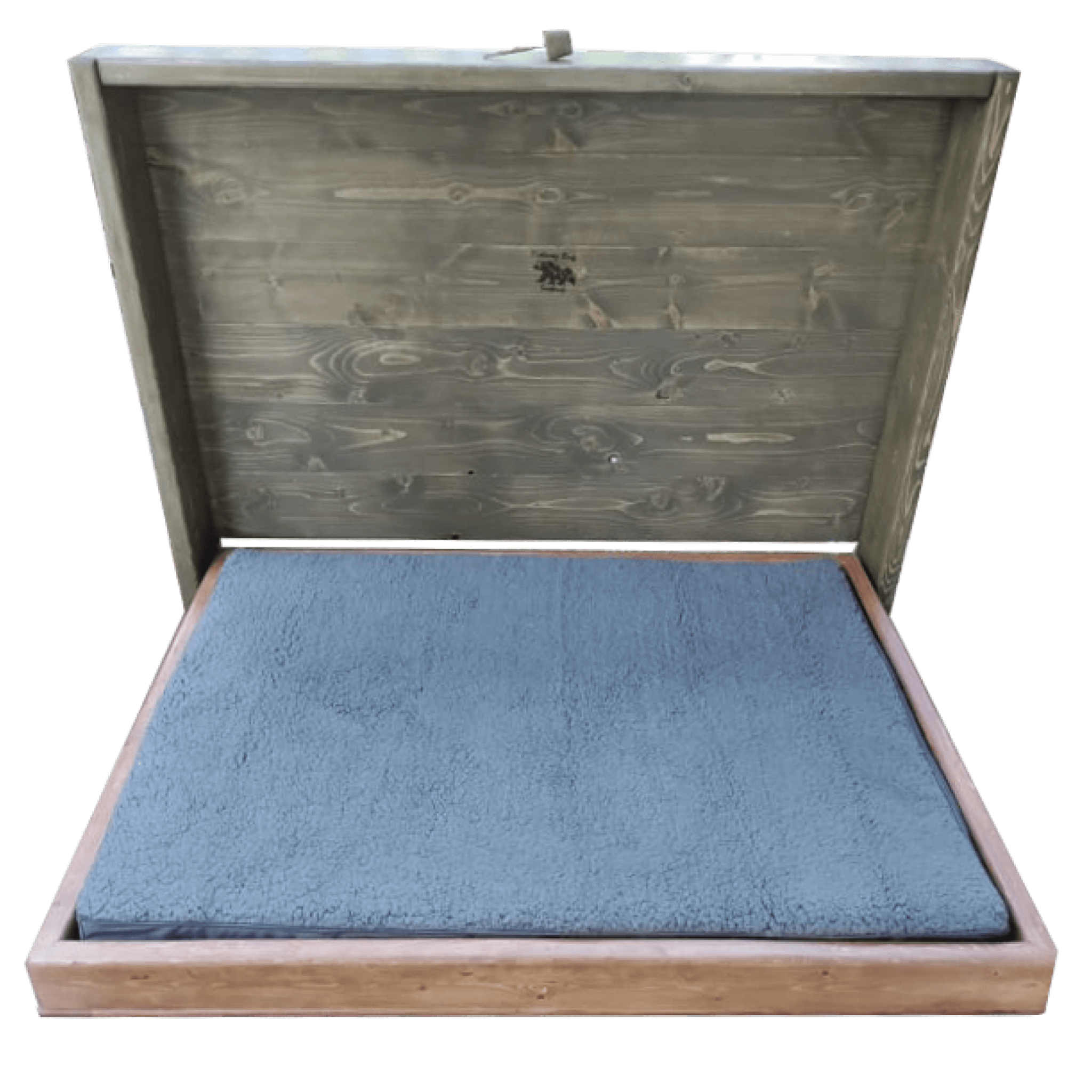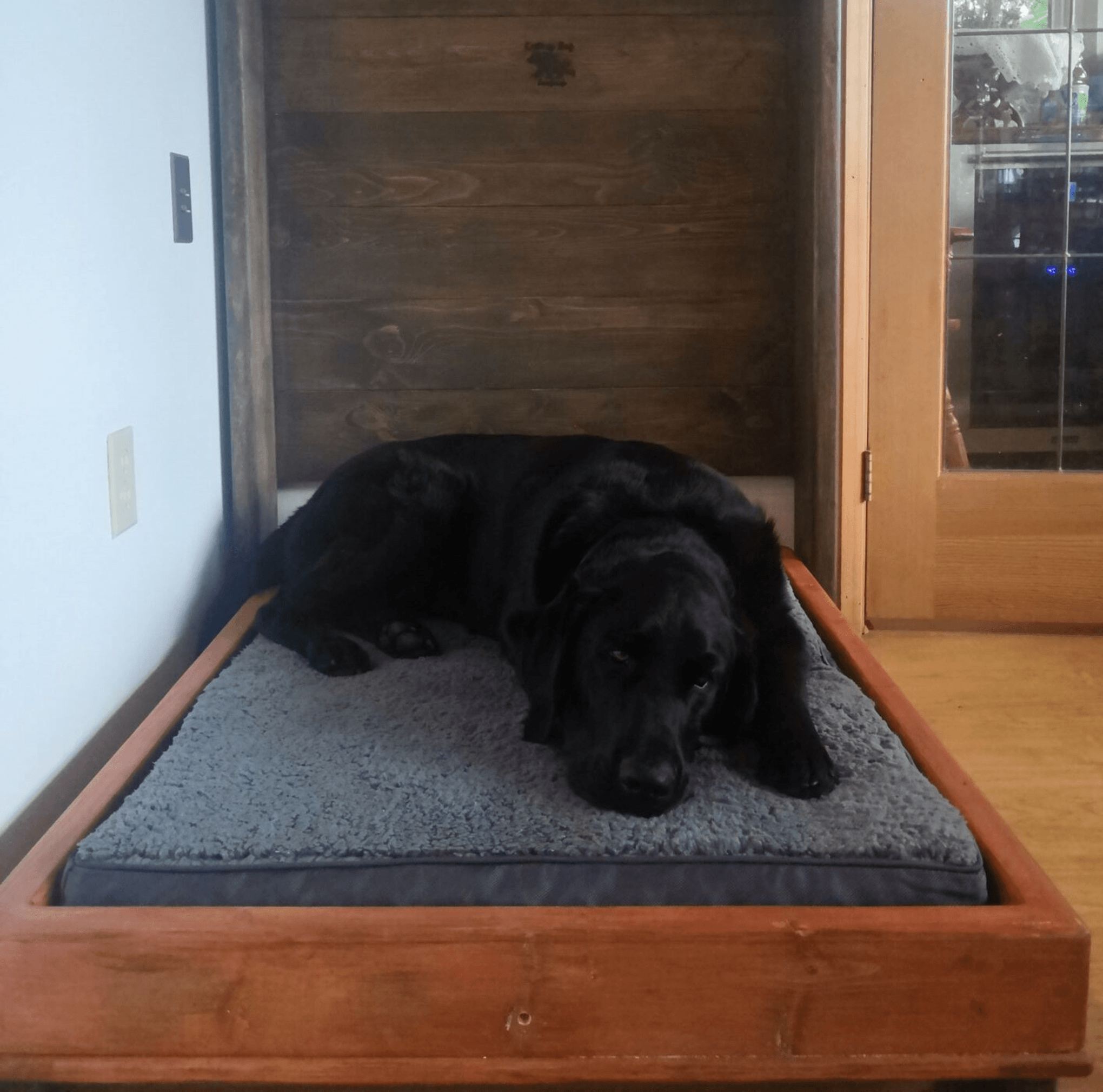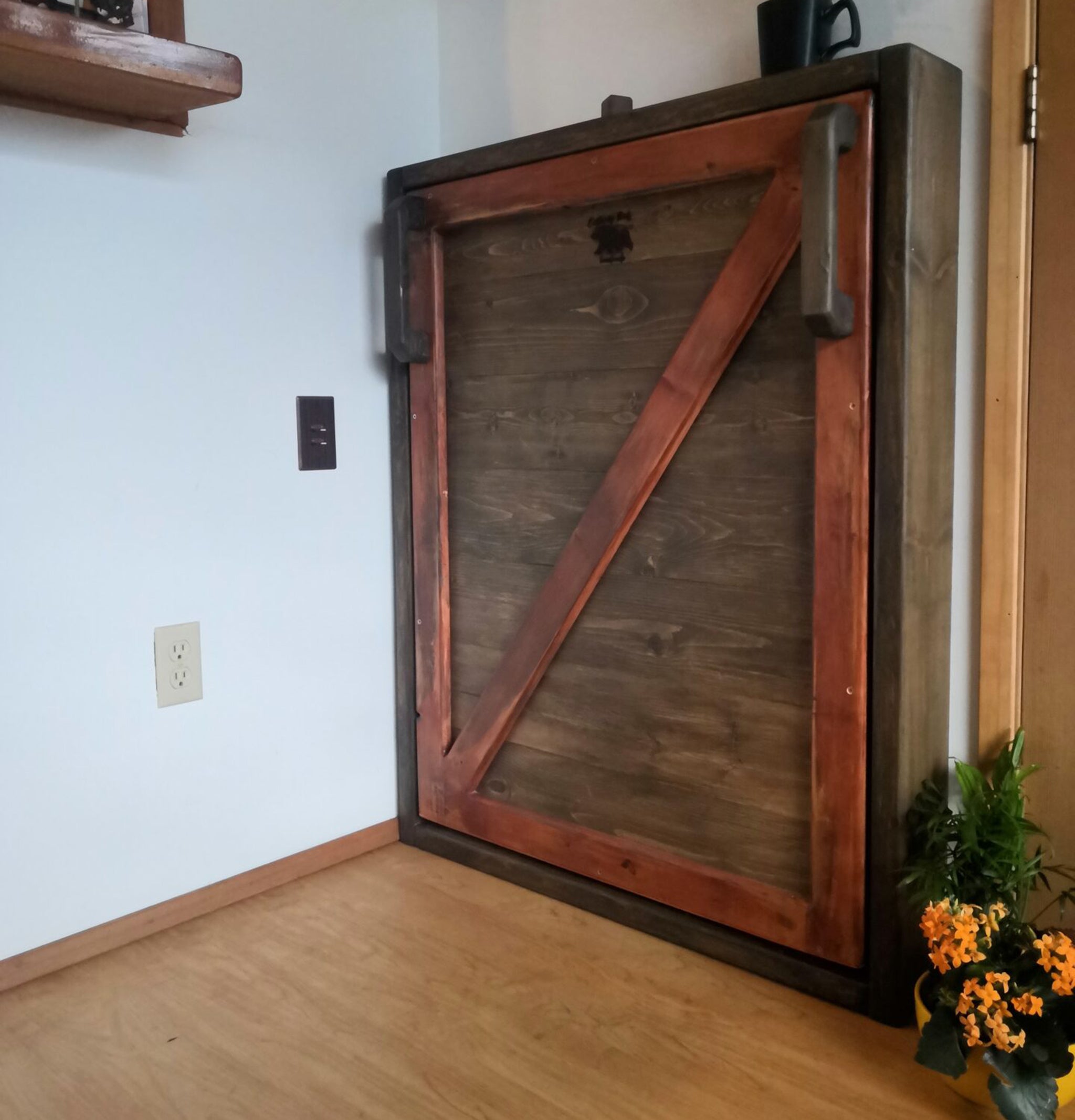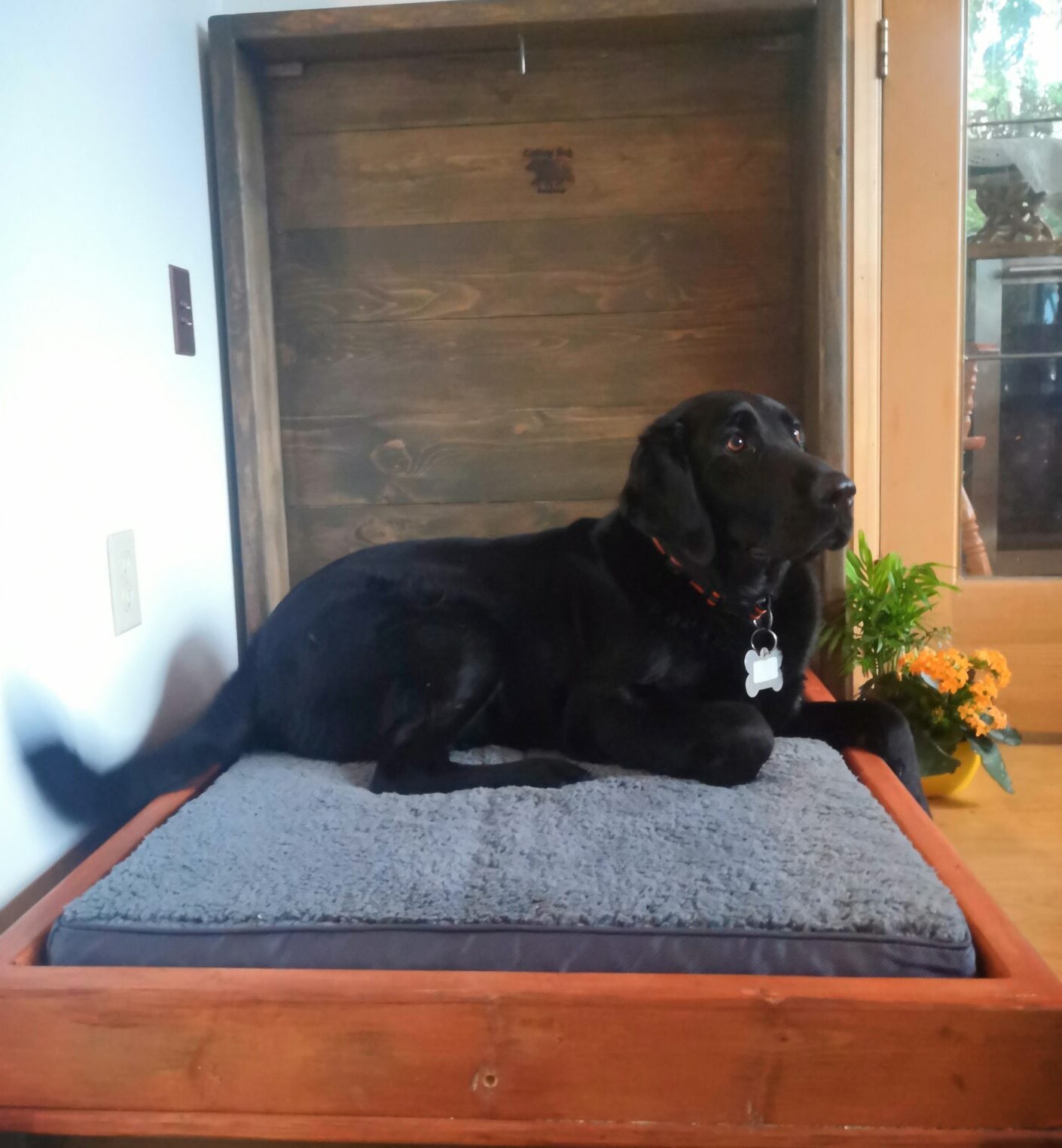 Murphy Dog Bed - Red & Brown
If you live in a small home, you're probably overwhelmed by how fast clutter can build up—especially if you have a furry friend.

This cheery, solid wood,  murphy bed will make a cozy nook for your furry friend to rest. When not in use, the murphy bed can be folded and stored to blend in with your furniture.

Like any Murphy bed, the cleverly designed sleeping cot is built to fold out when it's time for sweet slumber: just fold the bed up, and it will look like a beautiful piece of furniture that blends in with the rest of the room.

If you're tired of seeing a shaggy dog bed—with plenty of toys piling on top of it—laying around your home, our Murphy dog beds are the perfect solution. Not only will your home be less cluttered, but your furry friend will also be cozy, too.

Our dog Murphy beds are a smart space-saving solution for condos, tiny houses, apartments, RV-s, or anywhere space is tight and you need room for your beloved Fido.


Woof, Woof

Production Time: ~6 weeks, Includes Orthopedic Mattress as shown below.
XL: Mattress 44"x32"x3.5" Bed: 51"x39"x5.5"
L: Mattress 36"x27"x3" Bed: 43"x34"x5.5"
M: Mattress 30"x20"x3" Bed: 37"x27"x5.5"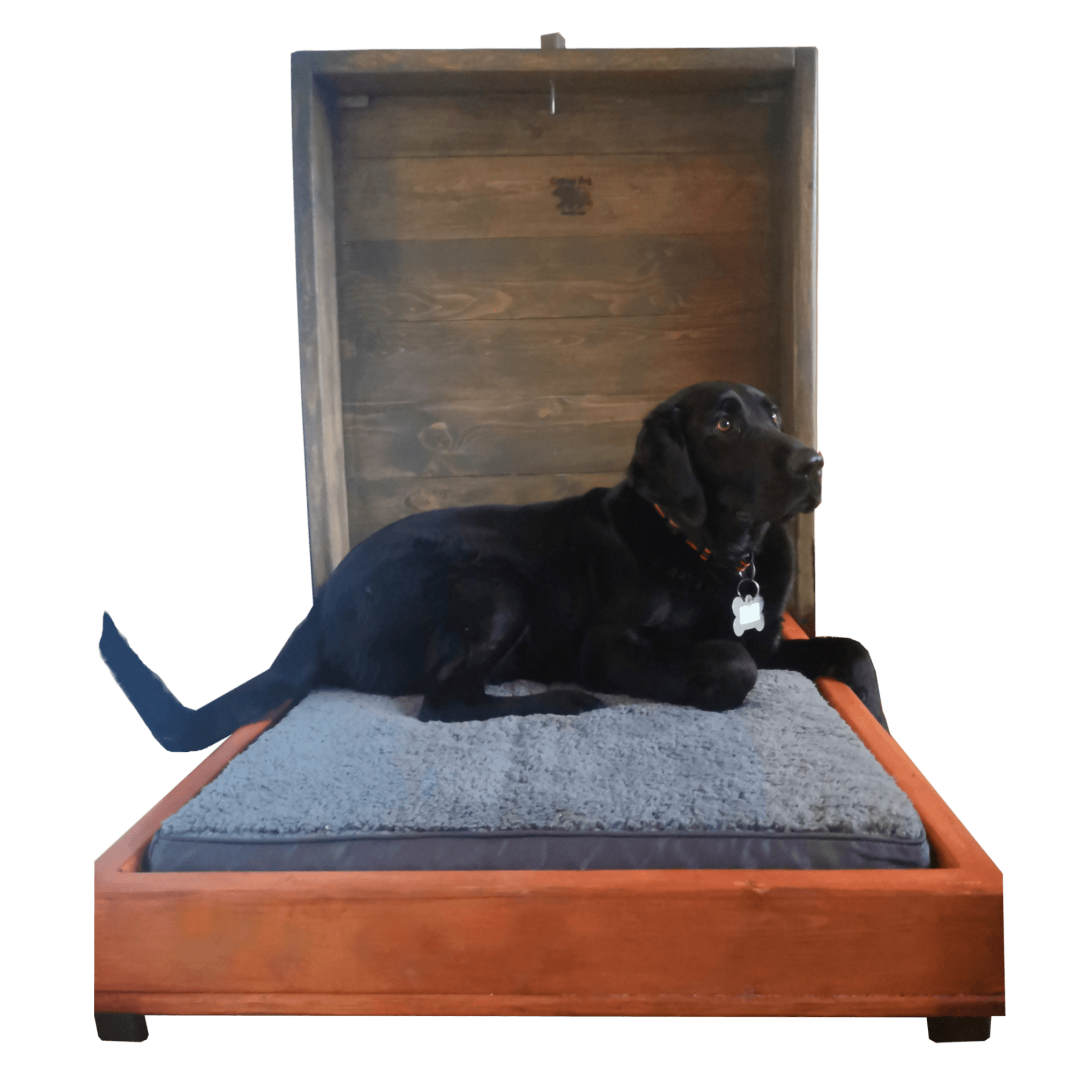 Product Features
All our beds are made to order (unless noted as stock):
All-solid wood construction: fir, pine.
Custom stain to blend with room décor.
 sizes available: medium, large dog size, and extra large.
Includes orthopedic mattress with removable washable cover.
Accommodates various sizes of dogs.
A comfortable pet bed that folds out of the way
Comes with a high-density orthopedic memory foam mattress
Keeps your space clean and tidy