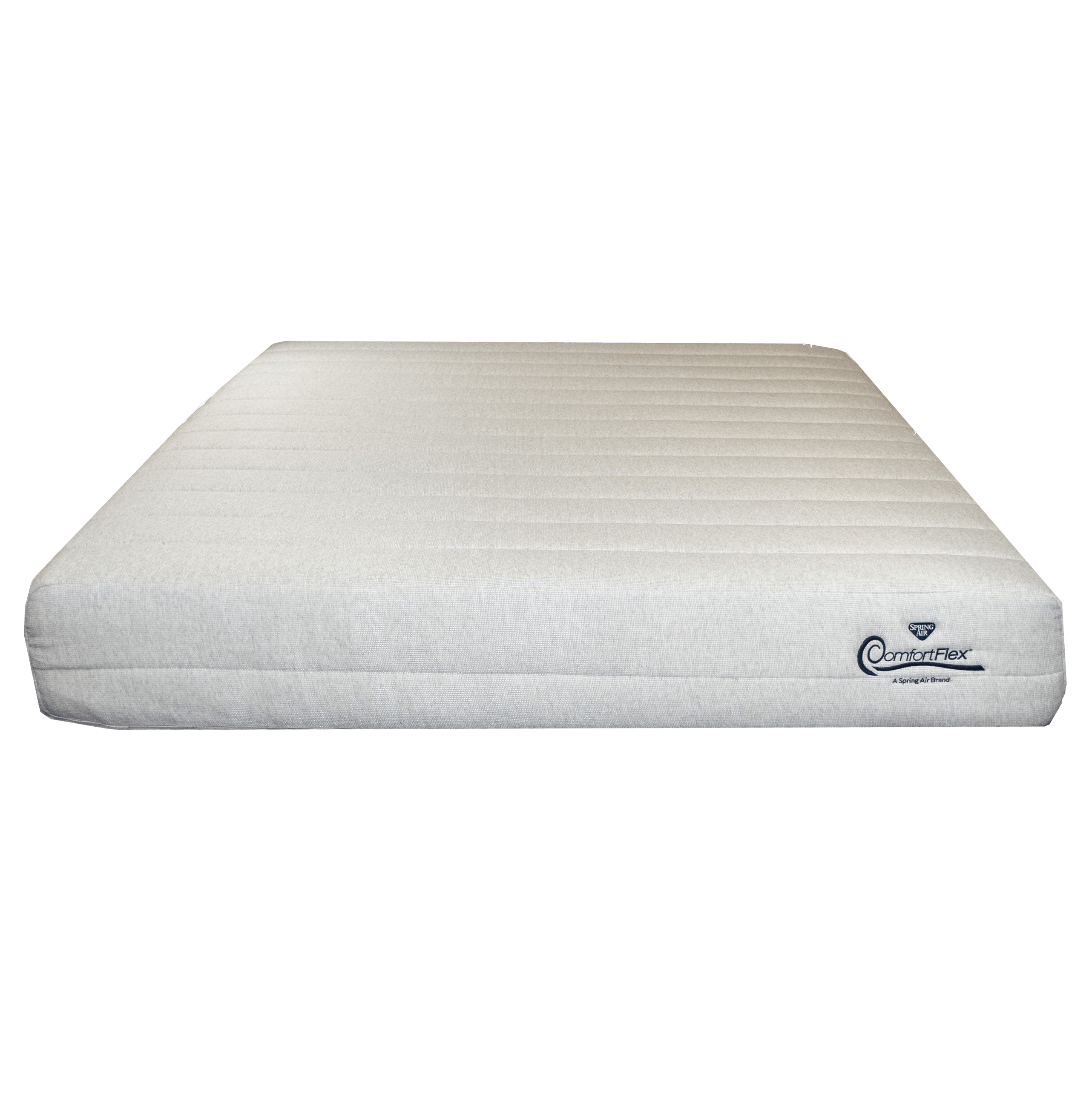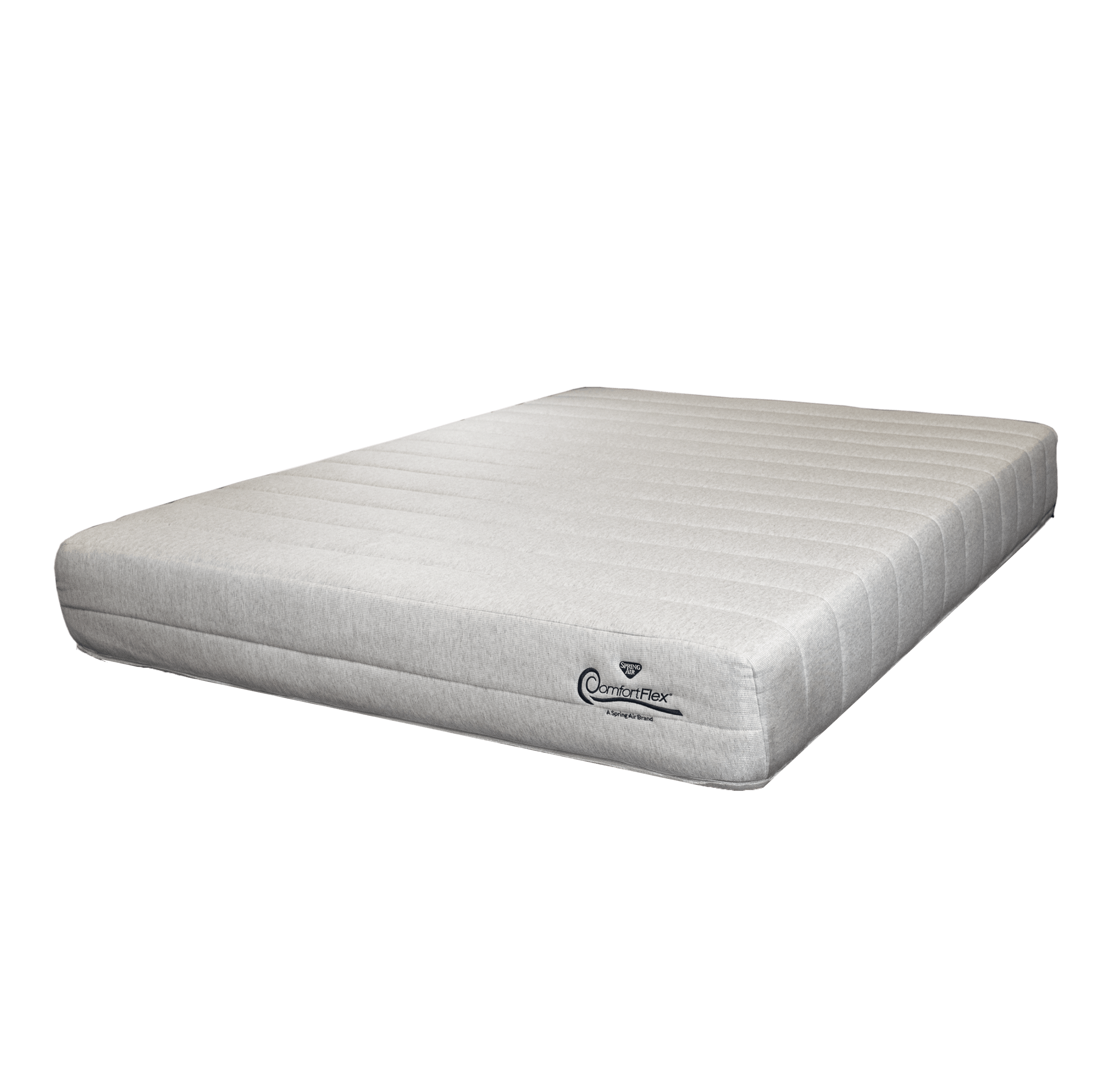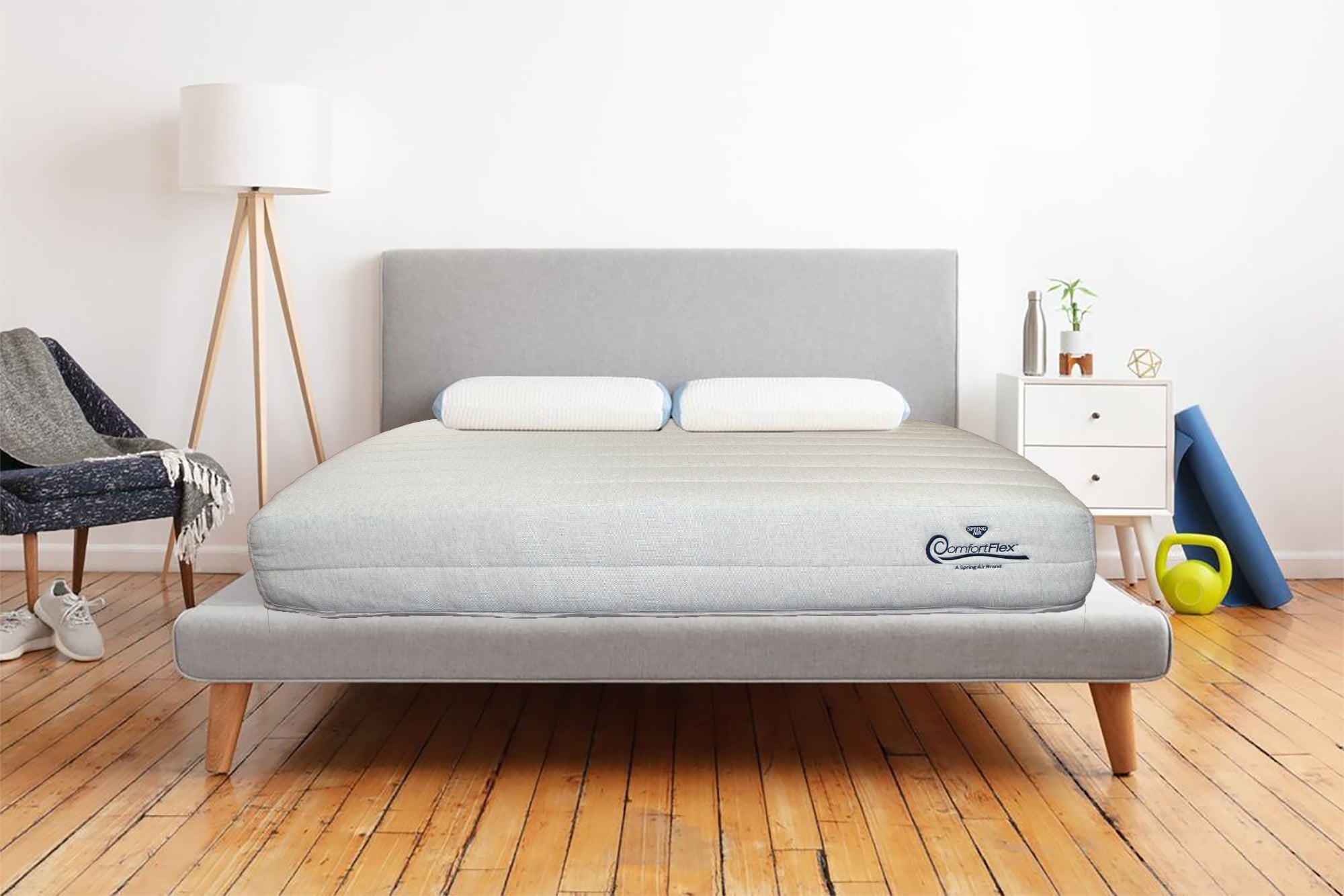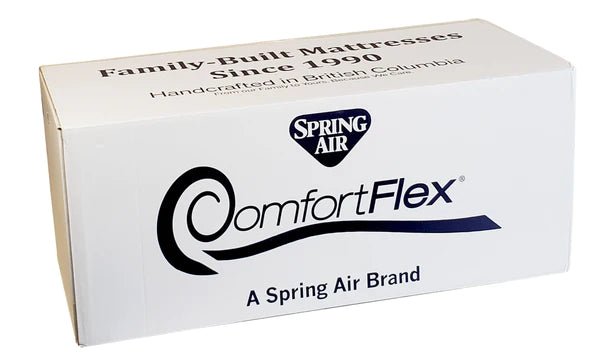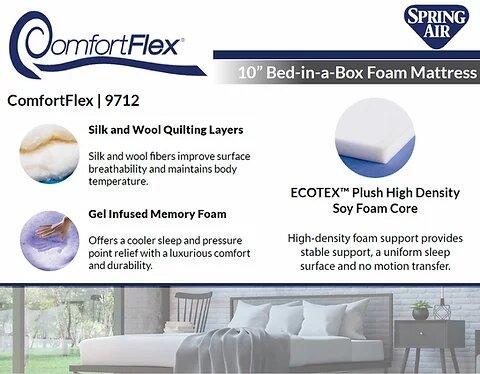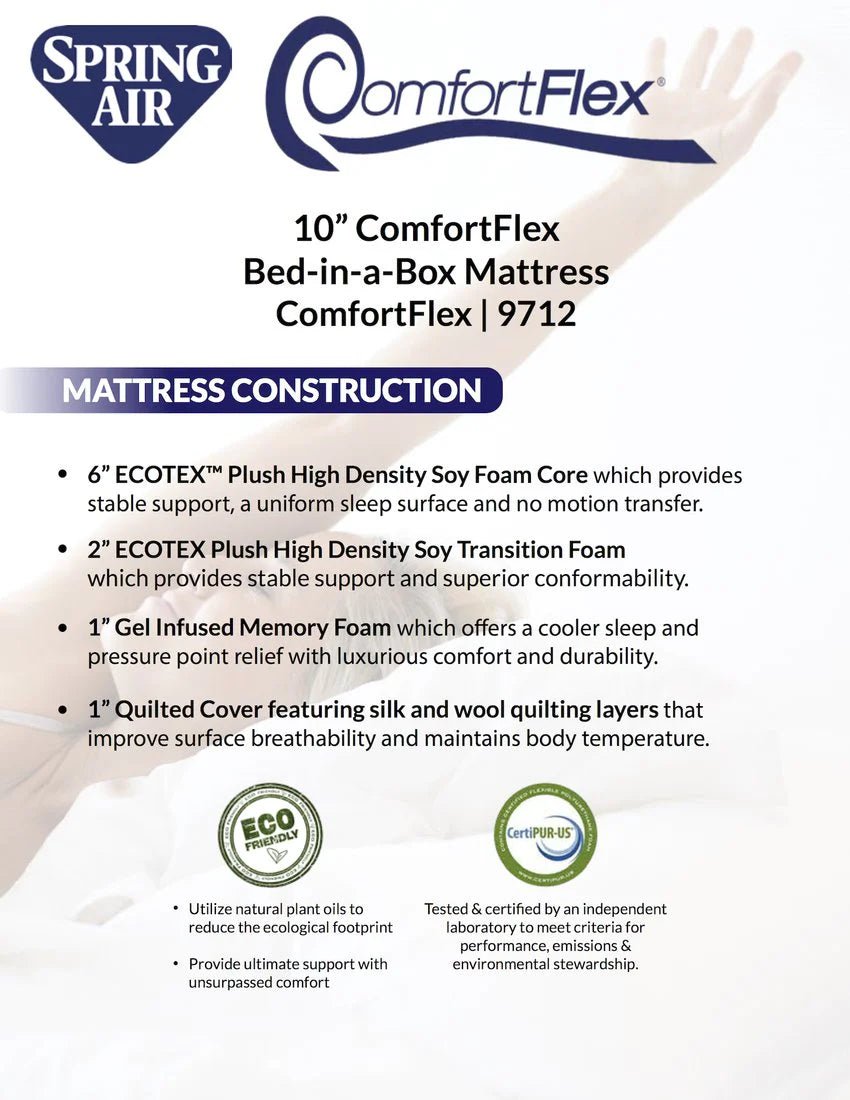 10" ComfortFlex Memory Foam Mattress
ComfortFlex Bed-in-a-Box Memory Foam Mattress by SpringAir

ComfortFlex Bed-in-a-Box mattresses offer unbelievable comfort & quality in an easy-to-carry, easy to setup package. The ComfortFlex mattress is made in Canada, Surrey, B.C. with high-quality components. 

Each mattress is made to order and delivered direct to your door, minimizing time spent compressed in the box.

10" thick firm mattress that works perfectly with our low profile murphy bed design and doesn't slump when stored vertically for an extended period.

10-year warranty.

 

Production Time: 3 to 4 weeks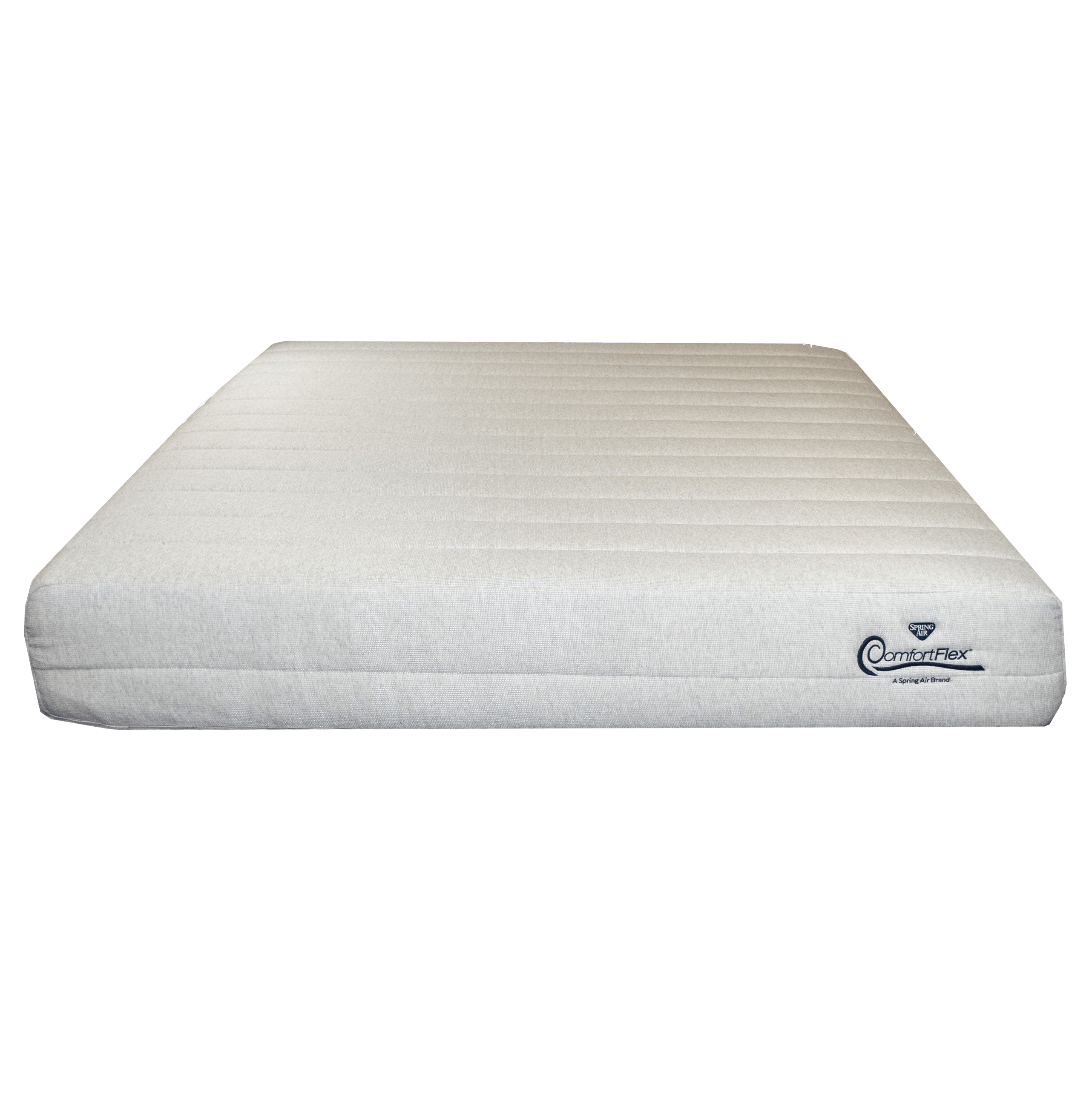 Product features
All our mattresses are made to order (unless noted as in stock)
ECOTEX
ECOTEX™ Plush High-Density Soy Foam Core - stable & uniform sleeping surface with no motion transfer..
Gel Infused Memory Foam
 This addition helps this mattress offer cooler sleep & pressure point relief with more comfort & durability.
Comfort & Quality
 ComfortFlex beds offer cooling and responsive foam with a transition layer that provides targeted cushioning and support for sensitive areas like the lower back.
Silk & Wool Quilting Layers
The silk & wool fibres in these mattresses improve surface breathability & maintain body temperature.
Easy & Simple
Although the foam is compressed for easy shipping & handling, the ComfortFlex mattresses are still high-quality beds. 
10 Year Warranty
10 year warranty by SpringAir Canada.